Left to their own devices our kids would choose to spend their entire Winter Break playing video games and watching terrible YouTube videos, so we decided to kick off the first weekend of the break with a mini road trip to the other side of the Valley for some outdoor exploration.
Phoenix is a hub for amazing road trip opportunities, you can head in any direction from the center of town and run into beautiful scenery and historic sites. We very rarely head East, which is what we did on this trip. Within an hour of leaving home we were staring at the majestic Superstition Mountains, littered with green palo verdes and saguaros. Not only are the Superstitions impressively beautiful, but there's some very interesting history and folk lore associated with these mountains. You can read about the Legend of the Lost Dutchman and his mine here.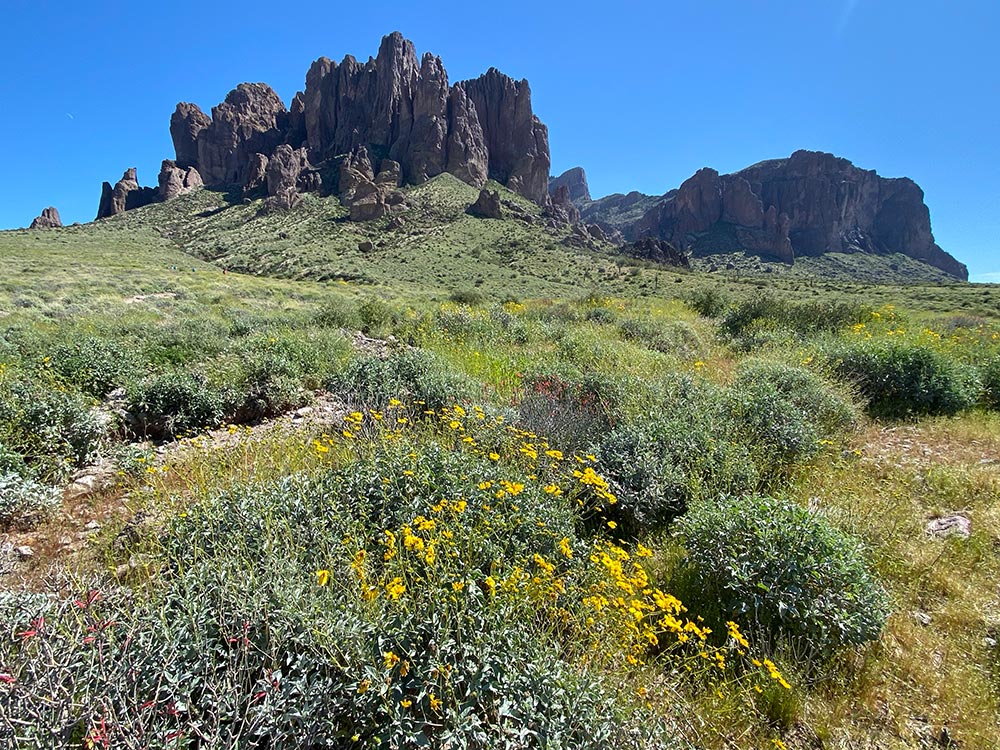 Lost Dutchman State Park is a great place to stop for a picnic with a view, or to camp for the night. All campsites include a fire pit and picnic table, and there are even shower facilities. There is access to several trailheads from the park including four miles of mountain bike single-track. Numerous other trails are found around the base of the mountain. If you come to the Superstitions after a rain you will find small water crossings and waterfalls, in the spring wild poppies bloom, and just about any time of year desert wildlife can be spotted (javelina, coyote, mule deer, gila monster, etc.), especially in the early morning hours.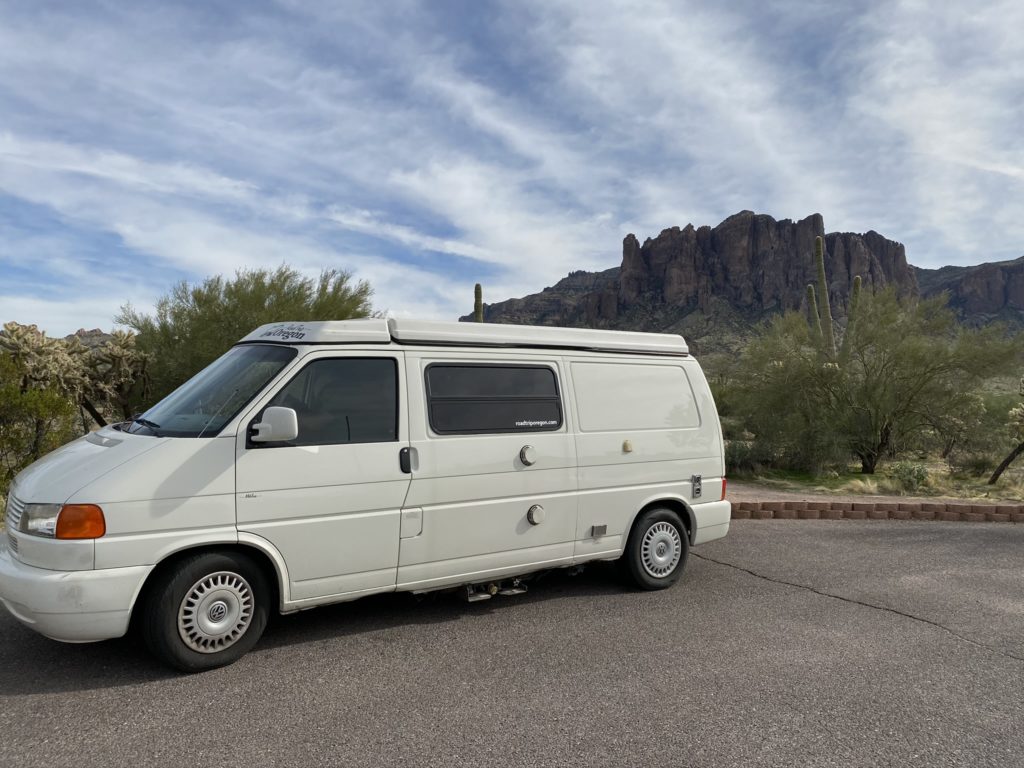 Almost directly across the road, you will find Goldfield, a historic gold mining town turned ghost town. On this trip we didn't stop, but you can tour the mine and museum, pan for gold, watch an old west gun fight, take a ride on the Superstition Narrow Gauge Railroad, and grab some lunch. Continuing north on AZ 88, aka the Apache Trail (a historic stagecoach trail named for the Apache Indians who used the route), we made our way past several western themed shops and restaurants, and even more trails on our scenic drive to Tortilla Flat, a historic stage coach stop and fun little place to stop if you are traveling with kids. Here you can visit the old one room school house (turned into a museum), shop for souvenirs at the Mercantile, grab some grub at the Tortilla Flat Restaurant and Motel, watch a gun fight, or enjoy some famous Prickly Pear Gelato at the general store. Yum!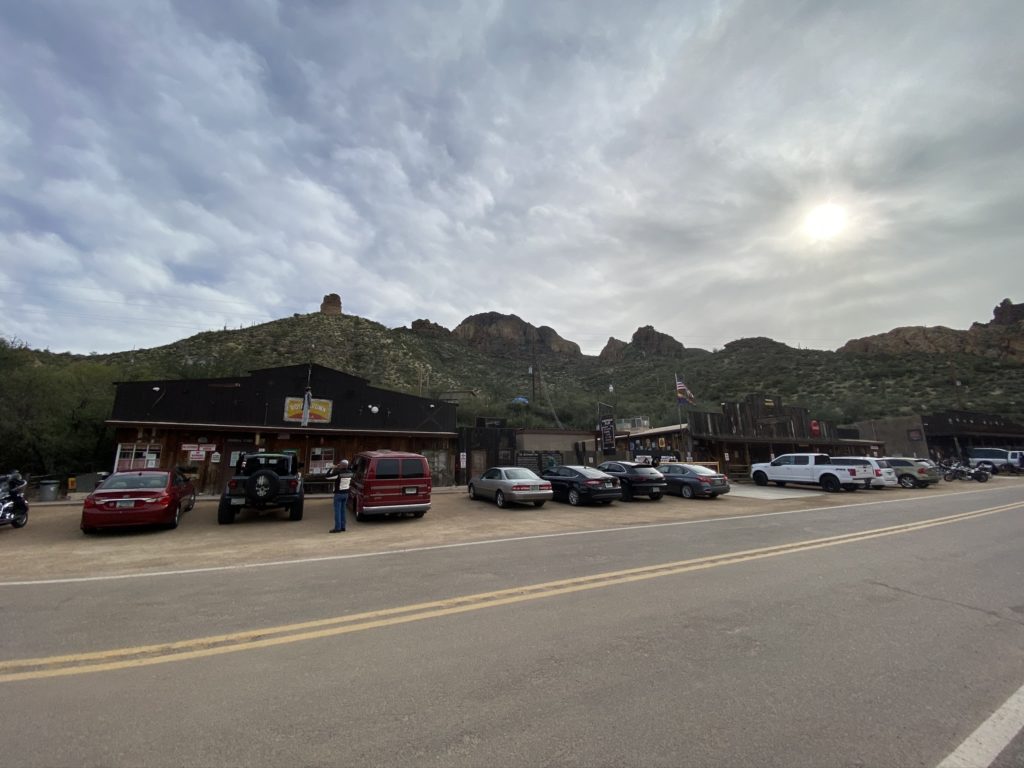 Just down the road is Canyon Lake. Here you can fish, swim, scuba dive, Jet Ski, hike, bird watch, and even take a cruise on the Dolly Steamboat. There are also two campgrounds available on the lake; both the Tortilla Flat Campground and Canyon Lake Marina Campground have several sites available.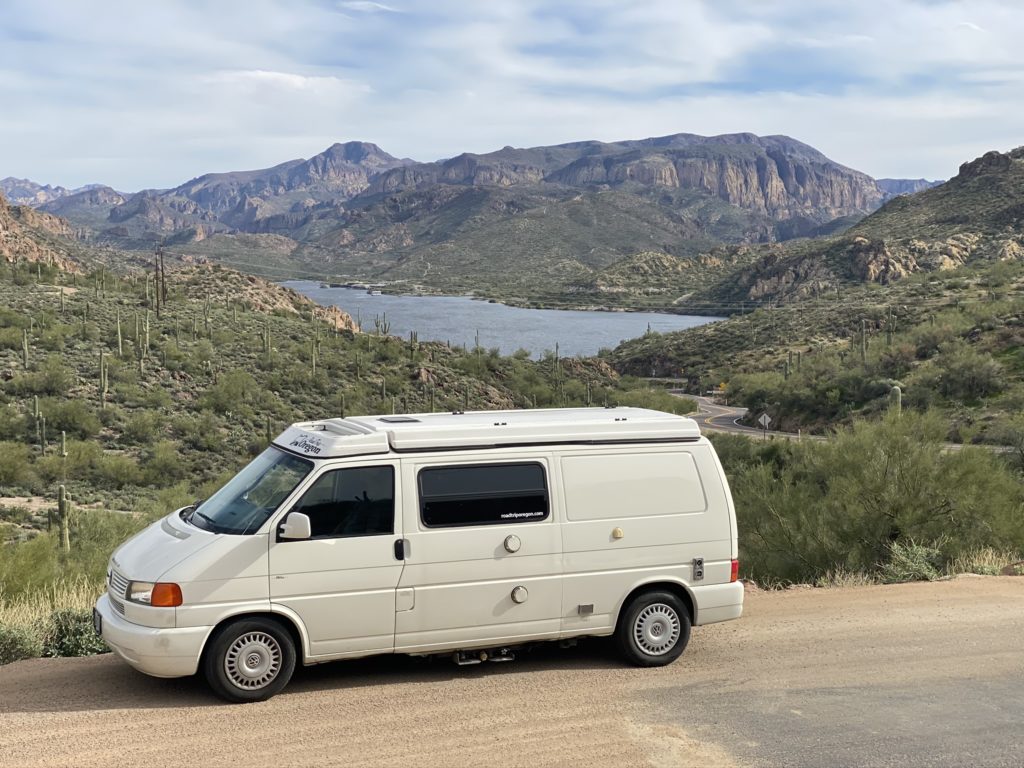 However, the great thing about Arizona is that we over 12 million acres of BLM public land, which means there's a good chance of driving down a random road and finding a place to camp. This is what we prefer to do on our camping trips. If you decide to find dispersed camping please do maintain proper camp etiquette and respect the land: use existing sites whenever possible to avoid creating new disturbances, pack your trash out and don't leave anything behind, when washing dishes or relieving yourself make sure you are at least 200 feet away from any water source, always make sure your campfire is never left unattended and is 100% extinguished before leaving camp.