When most people think of mountain biking in Arizona it is usually the widely popular and beautiful red rock trails of Sedona. Many folks don't know about all of the other incredible single track that Arizona has to offer. The best way to experience these trails is to do a week or more long mountain biking road trip in one of our campervans. You can bring you own bike or rent as you go as each area offers bike rentals. In this article we will cover the top riding regions while highlighting a few of the best trails in each region. We suggest using an app like trailforks or MTB project for directions to the trailhead and for gps routes on the trails. We will we throw in a few camping options as well as mention bike shops for rentals and repairs in each area.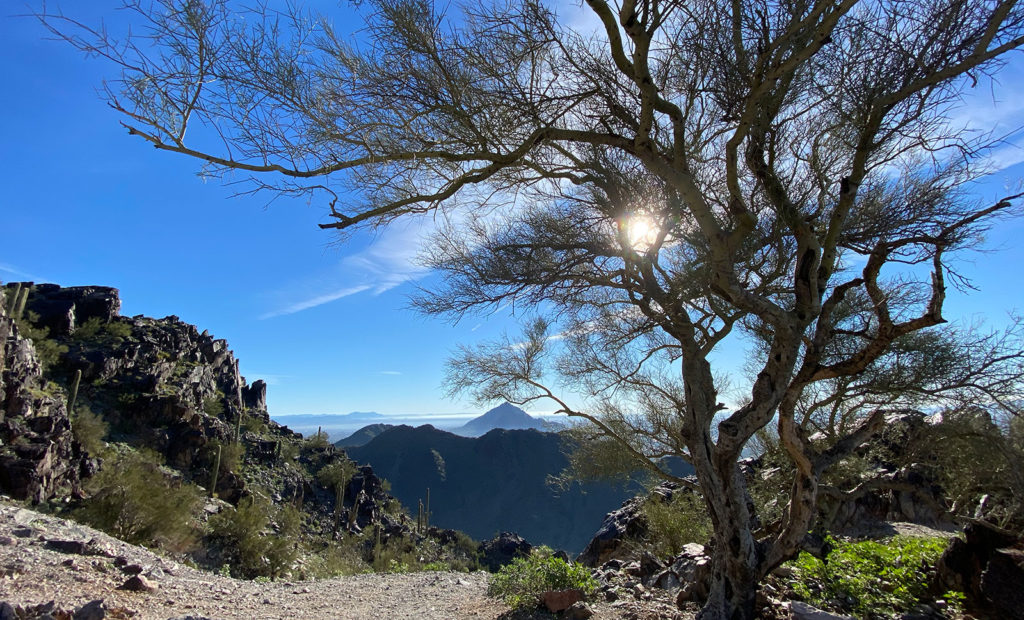 Phoenix
Phoenix offers an amazing amount of quality desert riding with perfect mid day temps in the winter months and equally good riding temps early and late in the day most other times of year. Since Phoenix is surrounded by mountains, there are great riding options for all levels of riding in nearly any direction of downtown. For bike rentals check out Cactus Adventures or the Bike Barn. Here are just a few of our favorite rides in the Phoenix area: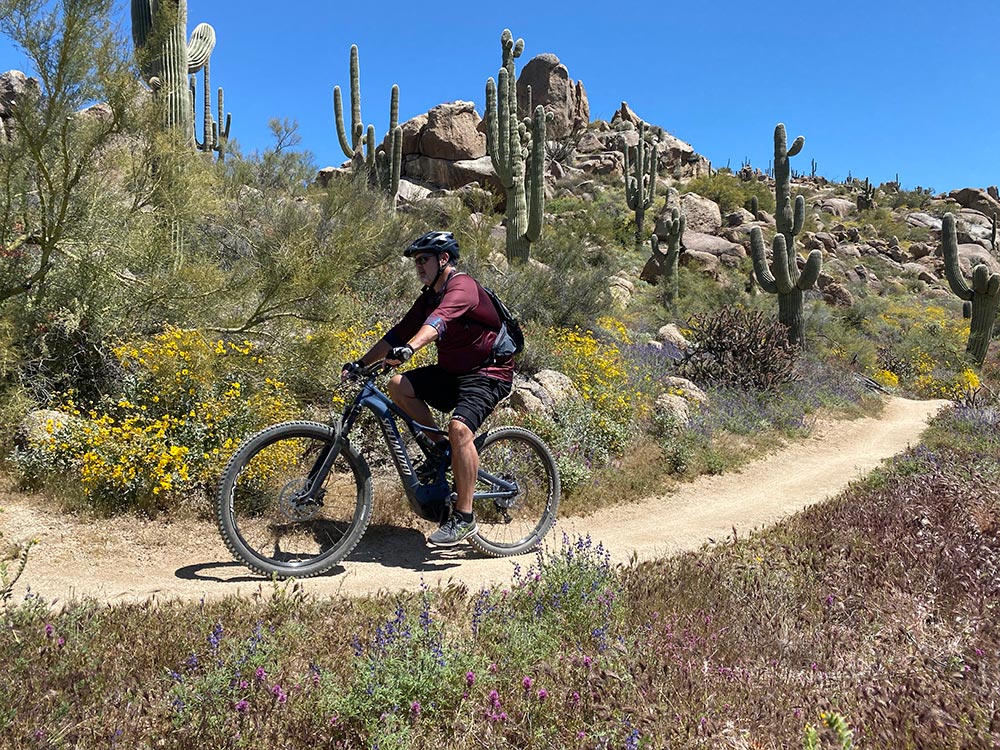 Black Canyon Trail
Located north of Phoenix with 62 miles of quality trail, you could either turn this into an epic day endurance fest or bite off smaller rides at any of the many different access points. This 5 star scenic trail is not overly technical and scores high in nearly every discipline. For camping nearby we recommend camping along Lake Pleasant just North of the city for a comfortable camp with showers, shade structures, electric hook ups and a great place to swim during the heat of the day.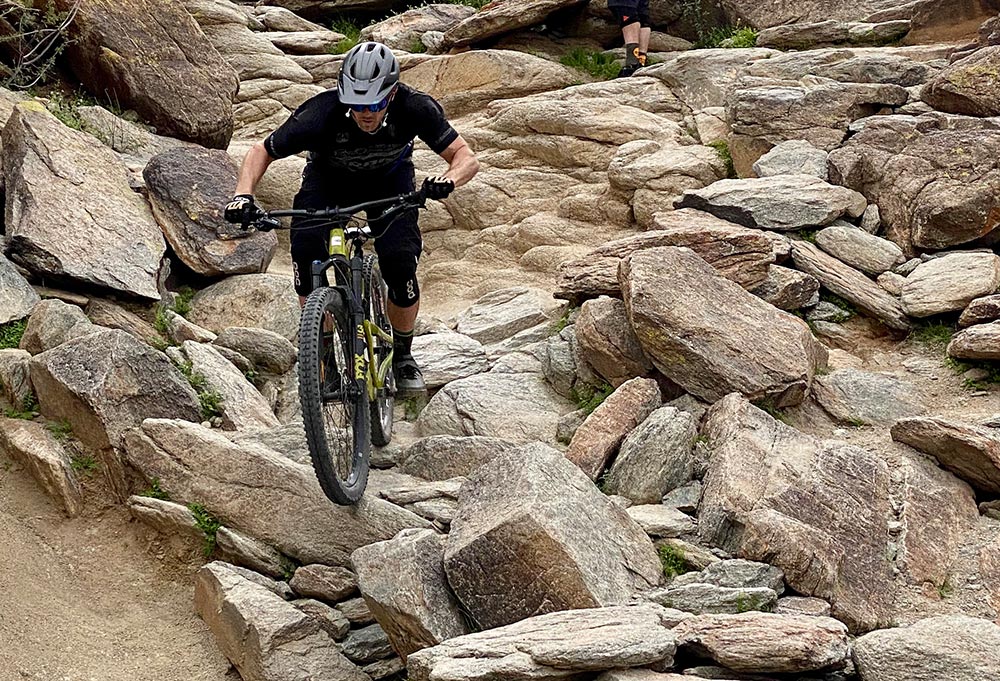 South Mountain
With miles and miles of excellent single track, South mountain is one of the biggest municipal parks in America. There are rides for all skill levels but most of the trails tend to be on the more technical side. The Desert classic trail is great for beginners but the majority of trails like Mormon, National and Geronimo are full of gnarly rock climbs and descents that will truly test your riding ability.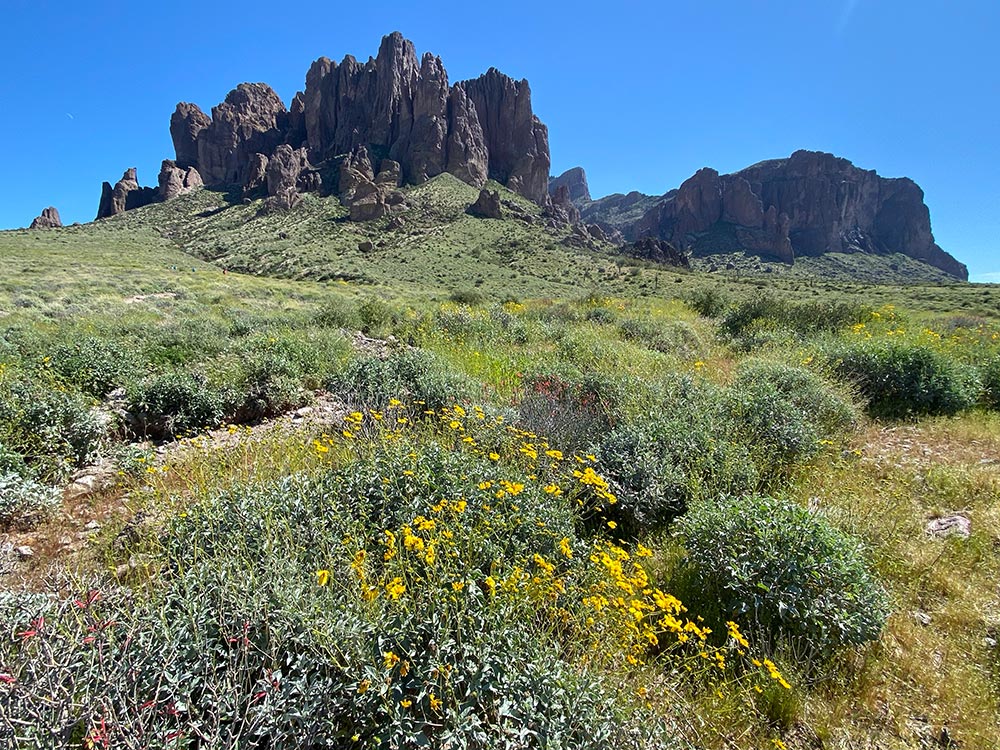 Gold Canyon (Cloudview)
Located to the east of phoenix near the superstition mountains is this impressively beautiful trail network. This area consists of 20 miles of trails thru the sonoran flora located next to the wilderness boundary. The trails are intermediate in difficulty and the scenery is a 5/5. For camping there is 134 camp sites available at nearby Lost Dutchman state park with showers and toilet facilities.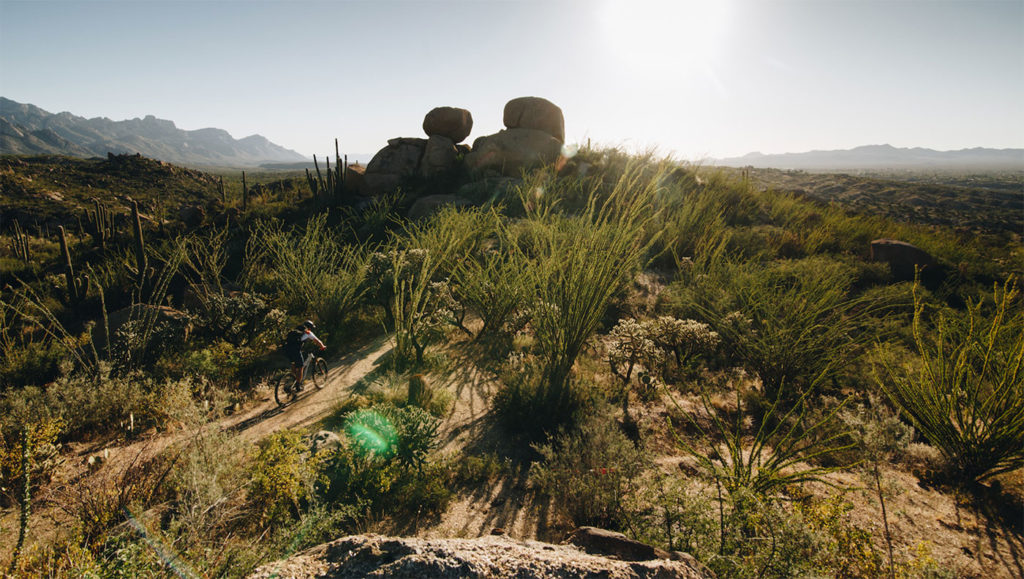 Tuscon
The Tucson/Mt Lemmon area offers some excellent mountain biking trails with great desert scenery and riding for all skill levels. There is nearly 60 miles of trails on Mt Lemmon alone and with an elevation of 9,000 ft, there is plenty of options for riding year round. The 50 year trail has something for everyone depending on what trails you decide to take. If you are looking for excitement head down the Chutes or the upper 50 yr trail. For some really techy descents, go check out Bug Springs and Incinerator ridge. For a full day 24 mile epic, grab a shuttle to the top of Mt Lemmon and ride the Canada del Oro trail with 8300' of descending For bike shops, repairs and rentals we recommend Blue Dog Bikes or Sonorana cycles and for shuttles and rentals, check out Home Grown Bikes. There are a few primitive camping options on your way up Mt Lemmon, check out Molino Basin and Whitetail campgrounds for some scenic camping options. Catalina State Park offers 120 plug electric and water sites with clean bathrooms and showers and great access to the trails.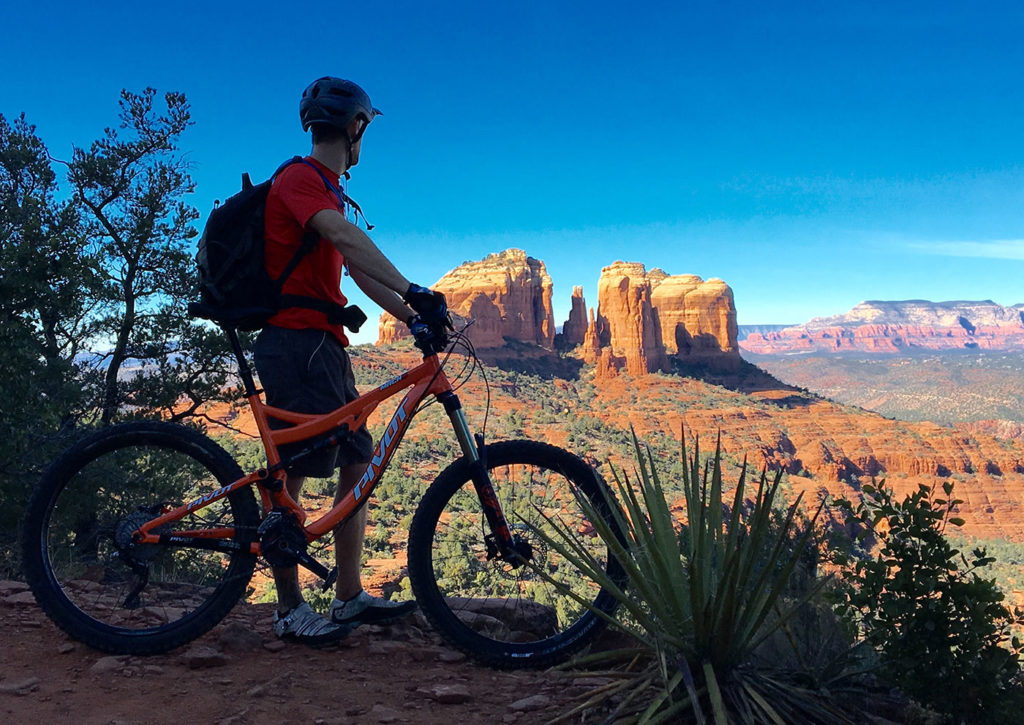 Sedona
With a stunning backdrop of red rock towers and green forests and hundreds of miles of trails, Sedona is truely a mountain biking mecca. There are trails to suit the beginner, the hard core mountain biker and everything in between. You will want to spend at minimum a few days to get a good sampling of the area. For bike rentals, repairs and overall good trail beta you can visit Absolute bikes or Over the edge. For places to stay we recommend the centrally located and scenic Rancho Sedona RV park that offers large sites and hot showers or the popular Cave Springs Campground located up Oak Creek Canyon.
Broken arrow trails system (twin buttes)
This very scenic intermediate+ trail system has a lot of varied terrain, from slick rock to fast downhills to technical climbs and downhills to some really fun side hill action. Depending on the trails you take the skill level required is mainly intermediate but some of the hog trails are really spicy. The broken arrow trail itself runs parallel to a really popular jeep trail, however you won't see much traffic until you get to the view spot at the top of chicken point. From Chicken point head down the Little horse trail, a fun descent thru juniper forest to either the chapel trail or the bell rock trail. You will then need to hook up with the Mystic trail after some navigating thru a residential area. The mystic trail connects to the Hog wash trails that contours around to complete the loop around the twin buttes. If you want to throw a technical and steep climb and decent into the mix, take the High on the hog trail.
Chuckwagon- Mescal loop
This west Sedona intermediate loop could be a great first ride when coming to Sedona, with lots of smooth single track and enough tech to get you warmed up for some of the other rides in the area. The ride is also very scenic with the Mescal area being one of our favorite spots to stop and take in the view. There are lots of variation to this loop and by adding other trails you can make this loop much longer.

Hangover loop
If you are looking for a classic route with lots of technical riding and amazing scenery, this one is not to be missed. This loop is only about 8 miles but probably one of the hardest, most exposed trails in the area. We recommend that you don't try this ride until you have ridden some of the other technical rides in the area, like hi line or high on the hog. The loop starts and ends on the Munds wagon trail and gives you a nice warm up before things get really technical. Once on the hangover trail you will run into some really technical climbs that will be a real stretch to clean. Once on the top of the saddle you will have some amazing views looking down on town and Oak creek canyon. From here the trail wraps around the butte on a ledge that gives the trail its name. You will finish technical but fun downhill all the way down to the creek bed and Munds wagon trail.
Flagstaff
Oldham Elden loop
This loop is a nice long ride and is a nice combination of some of the best riding in Flagstaff. This is a great ride if you only have time for one ride. There are also lots of variation that you can do to make this longer or shorter. You start out on a long climb up brookbank and oldham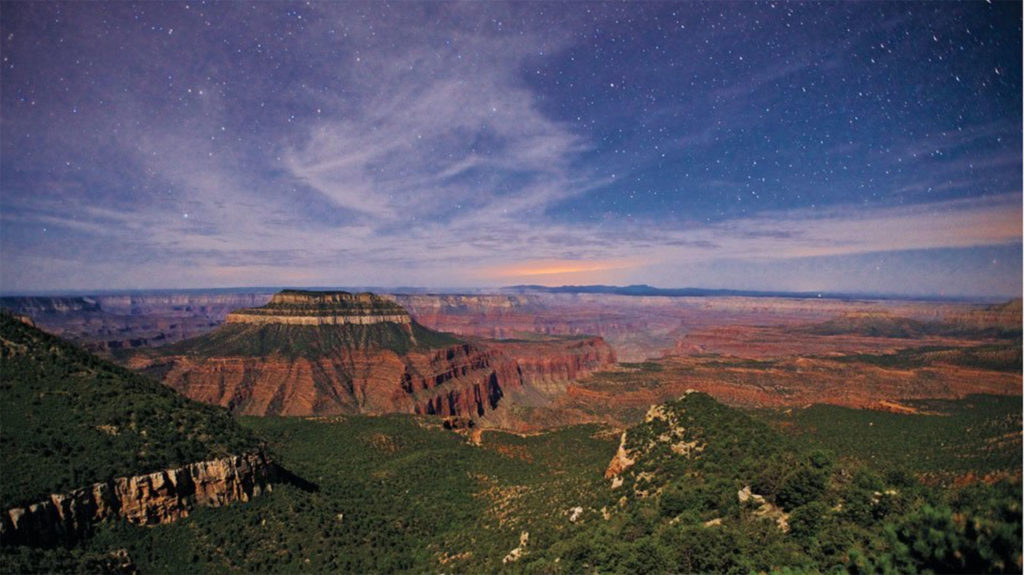 Grand Canyon North Rim
Rainbow Rim Trail
Located in the Kaibab national forest on the North Rim of the Grand Canyon, the Rim Trail offers up 22.5 miles (one way) of mountain biking trails with 5 incredible view points of the famous abyss. The trail is quite remote and there are no services for many miles making this area perfect to base camp out of a fully stocked campervan. There are plenty of primitive camping options for you at the different view points along the way as well as different riding options depending on which direction you would like to ride. The trail is not technical and is suitable for all levels riders. It is high elevation so expect to wait until early May for the snow to melt. This makes for great riding in the spring, summer and fall with reasonable temperatures.